Green

Link
White-label platform for 24/7 carbon-free energy matching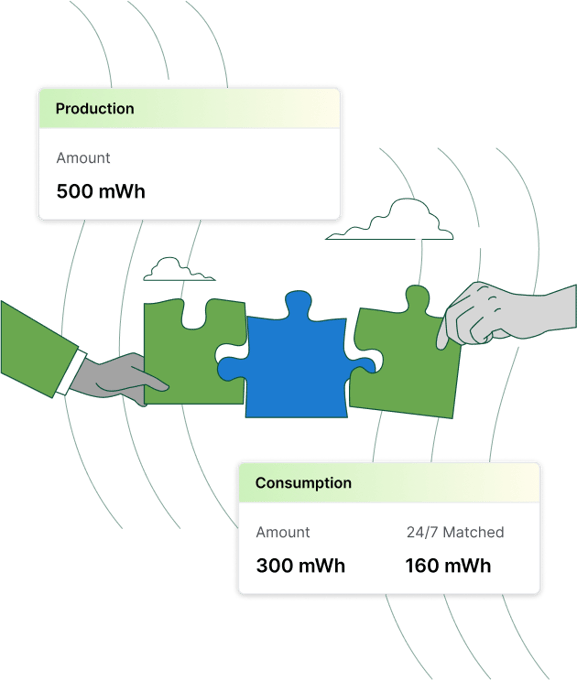 POWERFUL FEATURES
Works for Your Energy Matching Needs
GreenLink offers energy providers individualized digital energy services to simplify climate action for their off-takers.

Customers of energy suppliers using GreenLink will be able to select renewable sources based on location/distance and type, trace the origin of their energy, and match with carbon-free energy 24/7.
Traditional EACs are issued for the generation of assets. Utility/Energy Provider needs to buy the EACs beforehand.
GreenLink collects the consumption and production data via easy-to-implement APIs. Greenlink splits traditional EAC into T-EACs using retrieved production data.
Match T-EAC & Consumption
GreenLink matches T-EACs with consumption on a 24/7 basis. T-EACs only match if production and consumption happen in the same hour.
Energy off-takers can visualize information such as the energy type, location of generation assets, and time of production they receive the T-EACs for.
Energy providers retire/redeem EACs equal to the matched amount of energy in the name of energy off-taker. Uploads the EAC into the system.
Energy off-taker can download the EACs retired in their name. They can see every matching transaction with their 24/7 carbon-free energy percentage and generate reports.